Alexandra & District Open Gardens
Saturday 23rd & Sunday 24th October 2021  *  10am - 4pm  *  Come ... be inspired!
Garden #1
Jill & Andy Russell
'The Old School at Molesworth' site dates back to 1878. Jill and Andy purchased this property in 1999 and have been developing the garden since.
Garden Owners
Jill & Andy Russell
Address
7 Hood Street, MOLESWORTH
Molesworth State School No. 2233 completed 100 years of education before its last school year in 1978. Brunswick High School then used the property as a school camp. They built the wooden bunkhouse and extended the toilet and shower block. Then in 1999 we purchased the old school at auction from the Education Department.
Most country state schools were on a 2 acre site so our garden is quite big. Jean Mahoney, life-long Molesworth gardener, warned me about "creating a monster". What could she possibly mean, I thought. I was still in my 40s, active and eager to fill the space where children had played for so many generations.
My grandfather and my crazy aunt were gardeners. Poppa spent his retirement in his vegie garden, turning the soil, forming neat furrows into which he sprinkled seeds. The rhythm and order of his work intrigued me. He loved his garden and I loved him so I came to love gardening too. My aunt filled her garden with as many shrubs and flowers as would fit in her limited space. Her favourite plants were green on green. There's a photo of her showing off a huge euphorbia. She was so delighted with it.
When we'd cleaned up all the mess in the grounds of the school we took stock of what we had: lots of melaleucas along the highway, two fabulous oaks, a magnificent spotted gum, six very large very unsafe pine trees, some fruit trees including a plum tree which finally produced one plum after many years - it's white blossom in September is breathtaking. The pink roses along the driveway and elsewhere in the garden are from cuttings of the strangled pink roses we found when we arrived. The dangerous pine trees had to be removed and sadly the shady old ash tree died.
Our son, who knows a thing or two about gardens, gave me his advice: "No straight lines Mum". My brother advised: "Good deep beds". So we laid out hoses and plotted our garden. From there, the number of beds just grew and grew. I had created the monster that Jean had warned me about.
We planted trees for shade and autumn colour. The camellia hedge along Hood Street was planted first and keeps the dust down in summer and gives us privacy to enjoy a Gin & Tonic after the day's gardening. We have a citrus bed which the deer decimated a couple of years ago. Our vegetable garden produces silverbeet for the chooks. And all the flowers keep our bees busy.
We share the work. Andy mows, keeps the vegie patch, does all the handyman stuff and the hard yakka. Andy is my best garden implement. The floral part of the garden is up to me, which means I dither and dream and poke cuttings where there's space and get easily distracted with sideways jobs.
Molesworth has an unpotable town water supply. So we can't drink the water but we use a good amount of it on the garden. The main problem we have with our garden is the insufficient number of days in a week.
There's a proverb: Life begins the day you plant a garden. For us, our garden is what we make of it - exercise, creativity, birdsong, perfume, solitude, colour, surprise, satisfaction, fresh air, enjoyment and much much more.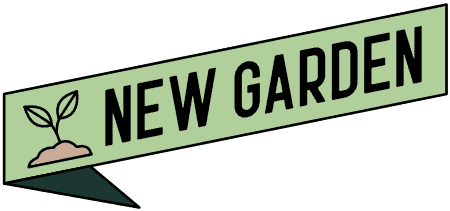 Additional Attractions:
FD Ryan Traditional Australian Made Tools
Molesworth Hall Committee - Catering